Have Extra Time to Give? We Could Use Your Help!
As the winter cold continues, the Volunteer department is warming up with many opportunities to offer to you! We are in need of additional volunteer support for a few of our most rewarding volunteer programs.
Humane Education Presenters
Last year, the humane education volunteer team reached 11,000 children and youth in the community through this important and rewarding program. This year, the OHS strives to reach 12,500 children and youth.
In order to make this possible, we need to continue to grow this volunteer team. If you're interested in positively impacting the lives of the next generation of pet owners, enjoy public speaking and working with children and youth, please visit our website to learn more today.
MSNS Scheduling and Intake Assistants
Our MSNS volunteer team is still in need of support. If you are interested in doing face-to-face work with clients, admitting their animals to our mobile clinic throughout the city, or would prefer to assist making phone calls to schedule or remind clients of upcoming appointments, please contact the manager: volunteers to explore these opportunities today.
Volunteer Profile: OHS specialized foster volunteers Linda Lucker and Scott Ferguson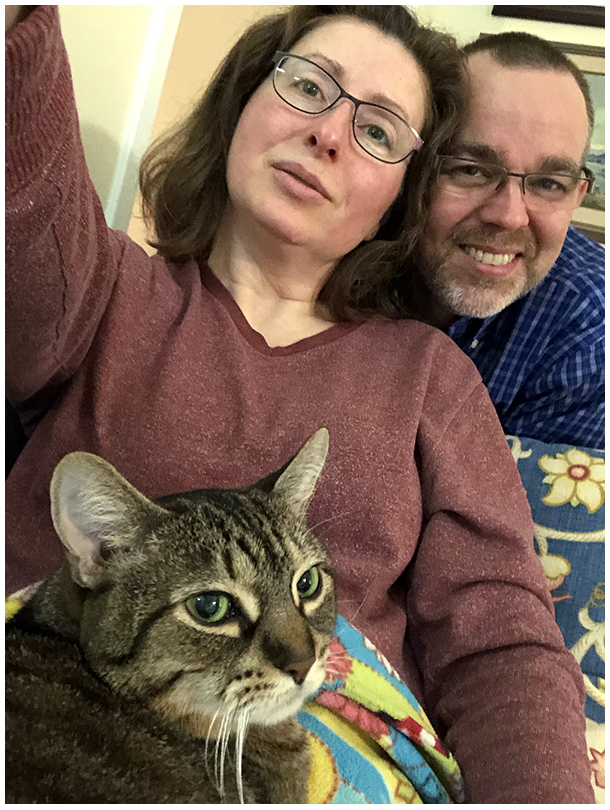 Did you know that the OHS currently has more than 240 foster volunteers who cared for 1,797 animals in their homes last year? The OHS depends on the support of foster volunteers to provide temporary in-home care for animals who are not yet ready for adoption.
An animal may well have to enter foster care for numerous reasons, such as medical (like recovering from surgery), if they are a nursing mom or if they are having difficulty with litterbox training. The goal of the OHS foster program is to provide as many animals as possible with a second chance for a bright and healthy future. Thanks to the continued dedication and compassion of this amazing volunteer team, we are able to continue to provide care for our community's most vulnerable animals.
We recently expanded our foster program, enabling us to help even more animals. In 2016 we introduced specialized feline and canine programs to help fearful/shy cats, cats with concerns regarding their litterbox habits, dogs with handling sensitivities and fearful dogs. OHS foster volunteers attend special training workshops, to learn how to tackle these behavioural issues in their homes. Thanks to our specialized foster volunteers, close to 60 animals have already benefited from this expanded program in 2017.
Linda Lucke, and her partner Scott Ferguson, joined our foster program in 2015, and have been helping cats ever since. They represent just one of our amazing and specialized foster homes. To date, they have helped 15 cats for a combined total of 760 days in order to help the animals on their journey to adoption.
We asked Linda and Scott why they continue to give their time to this lifesaving program and here's what they had to share:
"We will foster any feline the OHS matches us up with, but our favourites are from the Behaviour Modification Program. Many of these cats are beautiful little puzzles, who only require a little bit of patience and attention from the humans around them. Many of our foster animals have been in need of building trust, purpose (like working for food), a regular routine, redirecting behaviour, positive reinforcement and, most often, just a comforting home. It is hard for us to imagine not fostering.
We give a little of ourselves and get so much back in return. Each of our foster animals purr a little more joy into our lives…"
Thanks to Linda and Scott and all our foster volunteers, many more animals find their forever home.
YOU too could be an important part of this life saving program. The OHS is in need of more volunteers to join this rewarding team today. Training, food, medication, veterinary care and support are provided to all foster volunteers on an ongoing basis.
If you have questions about foster program, or if you're interested in getting involved — please contact our foster department by email at foster@ottawahumane.ca.
Thank You OHS Volunteers — We could not do it without YOU!
Thank you OHS volunteers for your ongoing gift of your very valuable time — the animals are lucky to have you!
Today, we wanted to say a special thank you to a few teams:
Santa Pet Pics: Thank you OHS event volunteers for the giving of your time and talents hosting our annual Santa Pet Pics event over 11 days in December. Thanks to you, we raised close to $15,000 for the animals in our care!
Holiday Delivery Program: OHS Elves Jack, Christine, Mary, Jeff, Susan, Debbie, Isabelle and Danielle gave their time on Christmas morning to drop-off adopted animals to their new families. Thanks to your help, a dozen animals found their forever homes! This program continues to be such a huge success because of you.
Holiday Tree Decorators: A big shout out goes to the amazing volunteers who jumped in at the last minute to help us decorate our Donor Christmas Tree with over 1,000 ornaments. Thank you for your help and patience with this task!
Canine Enrichment Volunteers: While many of us were at home, celebrating the holidays, we hosted a wonderful group of dedicated volunteers here at the OHS, training and exercising our dogs. These volunteers came in on Christmas Eve, Christmas Day, New Year's Eve, New Year's Day, and the busy days in between, to share their love. We, and the dogs, can't thank you enough!
PAW Receipt Volunteers: Volunteers helped with proofing, folding, stamping and mailing more than 8,500 receipts over just a few days. Thank you to this small, but mighty team, for your organization and attention-to-detail — this would not have been achievable without your help.
To enquire about any of these programs, please contact the Volunteer department.
Survey Results: Canine Enrichment Program
Thank you to all Canine Enrichment volunteers who submitted feedback through our annual survey. We want to let you know that we've heard you! We've already happily made changes to our walking routes and are incorporating other changes based on your thoughts and recommendations.
We're delighted that 97 per cent of you will be continuing with the program in 2018. If you have additional feedback about your experience as a canine enrichment volunteer, please do not hesitate to contact our CSR: Volunteers.
Save The Date! National Volunteer Week 2018
Grab your pens, mark your calendars, and get ready to celebrate all of your hard work and dedication during this year's National Volunteer Week. This year's festivities take place between April 15 and 21. We look forward to celebrating all of your achievements over the last year!
Please join us for:
Snacks in the lounge on a daily basis;

Regular giveaways;

Educational workshops;

The Annual Volunteer Appreciation Brunch and pin ceremony;

And lots more!
Stay tuned for more information — we're really looking forward to showing you our appreciation!
My Furry Valentine - Family Open House Event
Are you free tomorrow? Come join us on Feb. 10, 2018 from 11 a.m to 1:30 p.m. to celebrate your love of the animals at our annual My Furry Valentine Open House. There will lots of be family-friendly activities including cupcake decorating, messages to the animals, crafts, animal interactions, and much more.
Upcoming Event: Get Ready To Wiggle-Wiggle-Waggle!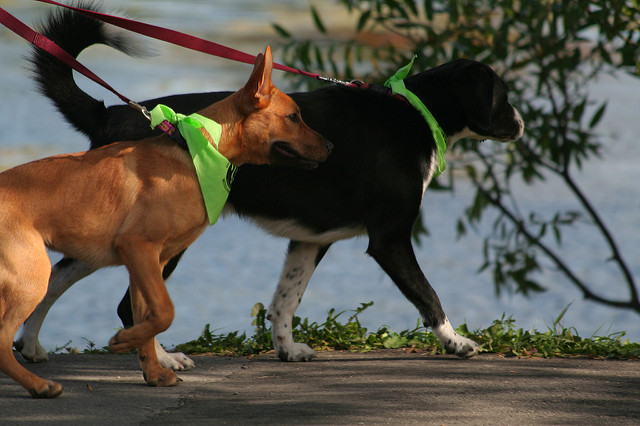 Saturday, Sept. 8, 2018 marks our annual Wiggle Waggle Walk and Run. Please mark your calendars! If you are not walking or running, please consider volunteering to help support our largest annual fundraiser. More details to come soon — so please stay tuned!
Save The Date: Feb. 26, 2018 — National Cupcake Day!
Bake your winter blues away and help Ottawa's animals at the same time. Join us on Monday, Feb. 26 for National Cupcake Day — one of the Ottawa Humane Society's largest annual fundraisers. You can help make the sweetest difference for the animals in our care by registering, baking, and, most importantly, fundraising for National Cupcake Day.
Drooling over hosting this yummy event? Visit our website to sign up today.
Together, with your help, we can make Monday, Feb. 26 the sweetest and most purr-fect day for Ottawa's animals!
Upcoming Event: Garden Party
Join us on May 16 for the annual OHS Garden Party, in honour of the late Chef Kurt Waldele. This delectable event unites Ottawa's top food and beverage venues all to raise in raising much-needed funds to support the animals in our care.
Attendees will partake in delicious food, unique beverages, exciting auctions, and lots more fun.
Details and information about this event will be available in the coming weeks, along with your chance to purchase tickets. This year promises to be a memorable and tasty time!
Last Chance! Warm Hearts Raffle
This is your last chance to purchase raffle tickets for this year's Warm Hearts Raffle lottery. The grand prize draw takes place on February 14, 2018 and the prizing is as follows:
1st. Place: $5,000

2nd. Place: $3,000

3rd. Place: $2,000
Visit here to purchase your tickets today!
Your feedback is important to us!
Coming to an inbox near you is our annual volunteer satisfaction survey. Once you receive it, please take a few minutes to complete this important feedback tool. We look forward to your thoughts and comments regarding your volunteer experience. Your feedback is a critical part of improving our volunteer-based programs, which help provide many animals with a brighter future.